Meet Our Coaches
Head Coach Ed Mueller
Competitive Skater 1961 – 1972
Speed – Figures – Freestyle – Pairs – Fours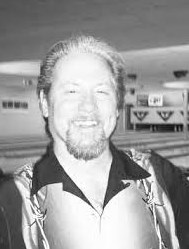 National Champion in both Artistic and Speed Skating
Began Coaching
Speed – 1968
Artistic – 1972
Developed National Champions in Artistic and Speed (Indoor and Outdoor)
I began skating Artistic in 1961 at the Fleetwood Roller Rink in Summit, IL. The rink developed a Speed Club in 1963. I place at my first national championship in 1965 in Junior Men's Speed and won my first National title in Artistic Figure and Freestyle in 1967
Coaching Philosophy – Make every skater reach their athletic ability and goals.
Favorite Saying: This club is not a democracy it is a dictatorship.
Favorite Hobby: Golf
Sports I excelled in: Skating – Hockey – Bowling
Largest disappointment: Never placing in a World Championship
Largest accomplishment: All the skaters I have helped achieve their dreams.
To all my current and previous skater let me say, "Thank you for all your dedication and hard work, you have blessed me more than you will ever know."
Asst. Coach Ross E Vening
Ross has been skating for 20 years the last 3 years he's been the Asst. Coach for Stardust Speed Club of Lantana. He also is currently attending FAU to achieve his Bachelors in Elementary Education.